COSCO Shipping Development and Golar LNG sign deal for LNG carrier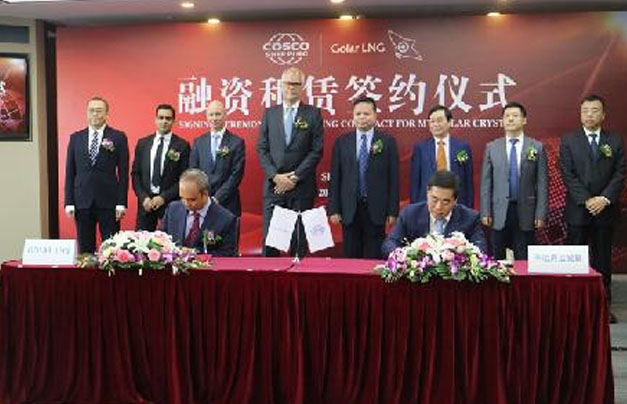 COSCO Maritime Transport Leasing Division and Golar LNG held a signing ceremony in Shanghai. The shipping leasing division will purchase a 160,000 LNG ship for $ 187 million and will This boat is rented by Golar LNG.
COSCO Shipping Managing Director Liu Chong, Party Secretary Xu Hui, Chief Accountant Zhang Mingwen, Deputy General Manager Mingdong, Golar LNG Chief Executive Officer Svein Oscar Spieler, Chief Financial Officer Brian Tienzo, Financing Manager Osman llyas, RMK Broker Company Director Mark McCarthy, Dr. Gimha attended the signing ceremony.
COSCO Shipping Development Co., Ltd. Shipping leasing business department was established in September 2016, COSCO Shipbuilding Group is the only shipping financing industry platform, shoulder the bigger and stronger group shipping industry finance, build a world-class integrated shipping financial service providers of the task.
Golar LNG is one of the world's largest independent owners and operators of LNG ships and has a leading technology and important influence in the international LNG industry.
This cooperation is COSCO Shipping Development Co., Ltd. Shipping and Leasing Division in the international shipping financial market, an important debut, shipping leasing division will be based on domestic, global, global shipping companies to provide customers with more diversified value-added services for the Group The development of shipping finance industry should contribute to the power.