CNC refines Pan Asia service 1 (PA1)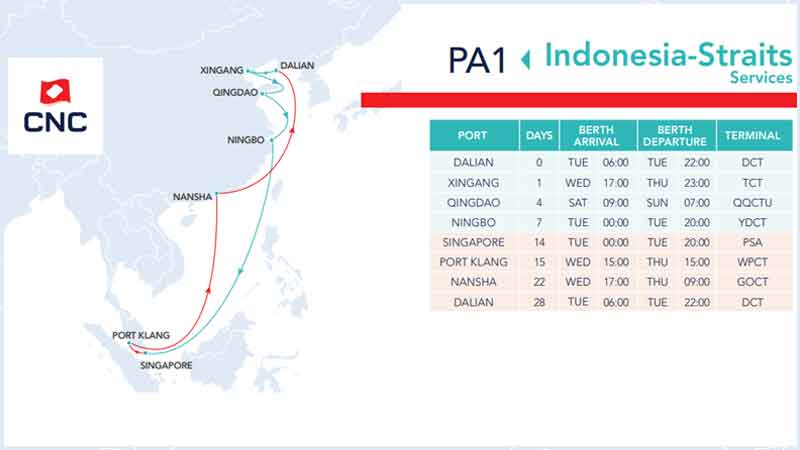 CNC announced that it is refining its existing Pan Asia Service 1 (PA1). CNC is the sole Intra Asia short sea carrier of the CMA CGM Group, a world leader in shipping and logistics.
Providing direct connectivity between North China, Ningbo and Malacca Straits, PA1's new rotation will now include the port of Dalian. The deep-water port of Dalian is one of China's busiest container hub where the enhanced PA1 will be instrumental in delivering inbound and outbound cargoes through Northeast China.
The adjusted weekend port call of PA1 at Qingdao will facilitate the timelier export of Chinese goods produced locally during the weekdays. Likewise, PA1 also offers an alternative shipping choice for cargo heading to the Malacca Straits from this major sub-provincial city in Shandong.
PA1 will commence its new port rotation from Dalian on 15 September with the following port rotation: Dalian – Xingang – Qingdao – Ningbo – Singapore – Port Klang – Nansha – Dalian.