Chapman Freeborn appoints ATC as South American representative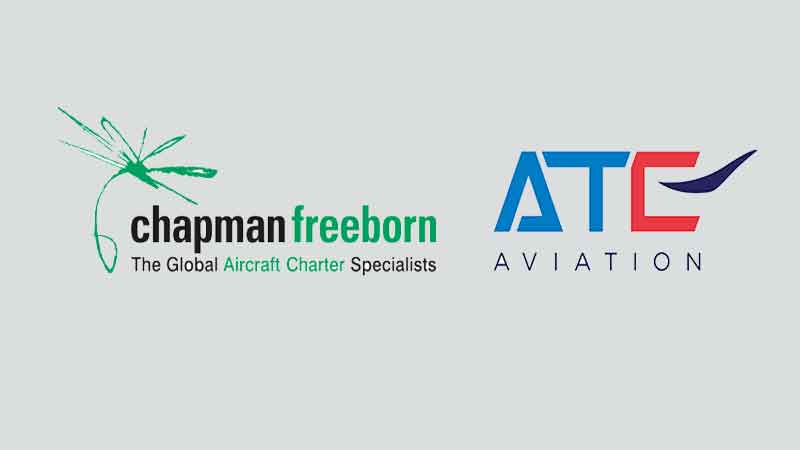 Global aircraft charter specialist, Chapman Freeborn has appointed ATC Aviation Services as its commercial representative for South America including the territories of Argentina, Bolivia, Brazil, Chile, Colombia, Ecuador, Paraguay, Peru and Uruguay.
ATC Aviation Services as well as Chapman Freeborn are both well-respected companies in the aviation industry. The co-operation will strengthen both partners coverage in South America.
ATC's Regional Director South America, Mark Thiermann says: "The Chapman Freeborn team brings almost 50 years of charter experience to the ATC landscape, which is a great addition to the local expertise of the ATC Aviation South American team. We are excited to explore the cooperation and grow together."
Neil Dursley, Chapman Freeborn's Chief Commercial Officer comments: "We are pleased and excited to embark on this new relationship. ATC has a long record of serving its customer base extremely well. With their outstanding reputation, extended South America network and local experience, they will enable us to increase sales and improve customer support in South America."
The Chapman Freeborn group was established in the UK in 1973. The company has offices worldwide including North America, Europe, Africa, Asia and Australia. In the cargo market, Chapman Freeborn Airchartering specialises in the charter and lease of aircraft for a wide-ranging customer base, including freight forwarders, multinational corporations, governments, humanitarian agencies and a host of industries around the globe. In addition to freight services, Chapman Freeborn offers specialist passenger services including private jet charters for executive travel and large aircraft for crew rotations and international group travel.
Chapman Freeborn is a family member of Avia Solutions Group, the largest aerospace business group from Central & Eastern Europe with 83 offices and production stations providing aviation services and solutions worldwide.
ATC Aviation Services AG with its head office in Frankfurt was established in 1971. With a world-wide portfolio of more than 70 airlines in 32 countries ATC is one of the leading GSA/GSSAs in the air freight industry.