CDB Aviation Further Expands Relationship with Avianca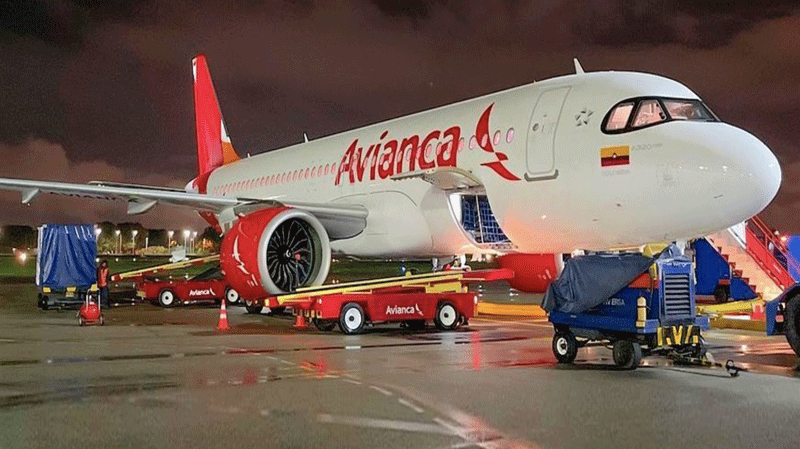 CDB Aviation, a wholly owned Irish subsidiary of China Development Bank Financial Leasing Co., Limited , announced the signing of new lease agreements with Aerovías del Continente Americano S.A. Avianca for two Airbus A330-300 Passenger to Freighter ("P2F") and one A320neo aircraft.
The new agreements bring the total of CDB Aviation aircraft on lease to Colombia's flag carrier to 8. In addition to the newly leased aircraft, the carrier is expected to take delivery of an additional five A320neos from the lessor between 2022 and 2023.
"We are very pleased to broaden our collaboration with the Avianca team through the addition of these aircraft to support their passenger and cargo businesses," commented Luís da Silva, CDB Aviation Head of Commercial, Americas. "Both the fuel-efficient neo and P2F freighters are high-in-demand aircraft, which will help advance the airline's strategy of equipping its fleet with environmentally sustainable, new technology aircraft, as well as supporting the growth of its cargo operations to capitalize on the booming demand for air freight within Latin America."
Francisco Raddatz, Avianca's Vice President, Fleet, said: "We are happy to strengthen our partnership with CDB Aviation supporting our passenger and cargo fleet growth."
Gabriel Oliva, CEO of Avianca Cargo, added: "We are pleased to announce the arrival of these aircraft to our cargo fleet. With their incorporation, we will not only offer greater capacity, but also an increasingly robust and flexible route network focused on the needs of our customers and facilitating trade between Latin America and the entire world. We reaffirm our commitment to continue boosting the economies of the region, serving as a strategic ally for our customers and the industries."
"With an expected resurgence in demand across Latin American markets we believe the planned growth initiatives of Avianca Group are very exciting as airlines are gearing up for a recovery with more versatile fleets, which are aimed to maximize network flexibility and improve efficiency and sustainability," underscored Peter Goodman, CDB Aviation Chief Marketing Officer. "CDB Aviation's commercial team continues to expand outreach across key markets, pursuing aircraft transactions through placements from our order book as well as identifying opportunities in the sale and leaseback channel."