CDB Aviation delivers first of two A321NX aircraft to Volaris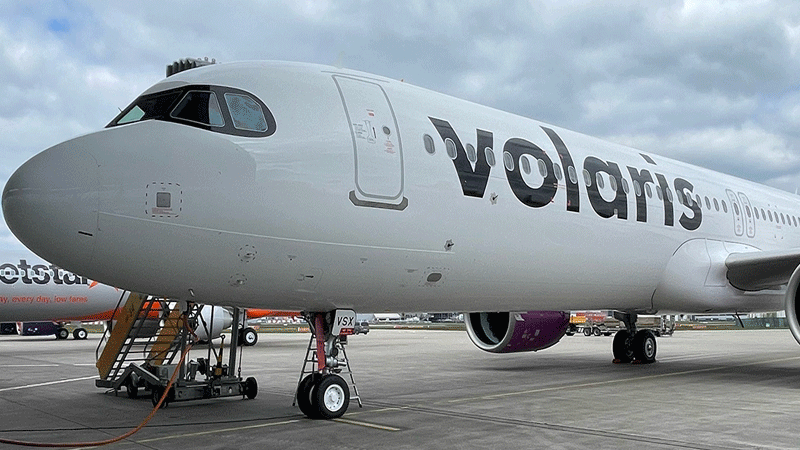 CDB Aviation, a wholly owned Irish subsidiary of China Development Bank Financial Leasing Co., Ltd., announced the delivery of the first of two A321neo aircraft fitted with Airbus' Cabin Flex to its long-standing customer, Volaris.
The delivery is part of the lease agreements signed with the airline in 2021, which forms part of the 13 total number of CDB Aviation aircraft on lease to Volaris. The carrier is expected to take delivery of the second A321NX by the end of 2023, with an additional three A321neos and two A320neos slated for delivery throughout 2023 and 2024.
"We're thrilled to be celebrating with the Volaris team this inaugural delivery of a GTF-powered A321NX from our orderbook," said Luís da Silva, CDB Aviation's Head of Commercial, Americas. "With the latest technologies that improve efficiency and sustainability, this aircraft is ideally suited to expand the reach of Volaris' market-dominant domestic brand to markets in North and Latin America."
"We appreciate the ongoing partnership with our colleagues at CDB Aviation in meeting the needs of our fleet renewal strategy that will ensure our airline's sustainable growth in the long term," commented Holger Blankenstein, Volaris' Executive Vice President. "With one of the youngest, most fuel-efficient fleet in the Americas, our team remains committed to bringing the region's passengers the best flying experience and the most modern technology aircraft."
Jie Chen, CDB Aviation Chief Executive Officer, concluded: "Our commercial team's goal is to be a partner that our customers can trust and rely on to execute. We're very pleased to continue deepening our relationship with Mexico's largest domestic carrier as they are positioning their leading brand to benefit from a rapid resurgence of post-pandemic air travel in North and Latin America."