Bollore Logistics opens a new hub in South Korea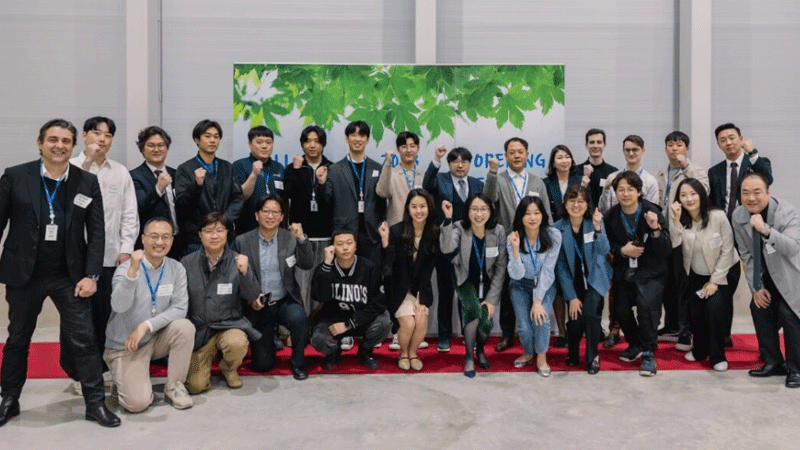 Bolloré Logistics celebrated the official opening of K-HUB, its newest warehouse and distribution center in South Korea.
Situated in Geomdan, the entire site is strategically placed due to its proximity to the Seoul metropolitan area and the rest of the country. K-HUB is a modern facility focuses on Sustainability and Innovation.
Positioned near Incheon International Airport, Incheon Seaport and center of Seoul, the warehouse enjoys simplify access to infrastructure transport. K-HUB is dedicated to meet the growing needs of customers in the Luxury, Perfumes & Cosmetics sectors, and others. Its size is 9,555 square meters with a flat storage and operation floor with a staff centric office area.
Bolloré Logistics' commitment to sustainability is reflected in every aspect of this warehouse: smart LED lighting and gate door system to reduce energy waste, Solar panels on the rooftop area to generate renewable energy and reduce reliance on fossil fuels, reusable storage and packing materials for shipments, electric warehouse vehicles charging stations. This brand new hub also houses a "B.Lab" space dedicated to innovation and digitalization in order to offer solutions adapted to customers' needs.
Fabien Giordano, CEO of Bolloré Logistics North Asia, said, "We are pleased to celebrate the opening of K-HUB. The launch of this new distribution center is testament to our commitment of developing our operations in South Korea and North Asia region. K-HUB is a combination of innovation and sustainability, as it incorporates modern technologies to ensure highly efficient operations while caring for our people and the environment."
Yoon-Ju CHO, CEO of Bolloré Logistics Korea, said during the opening "Today, we celebrate another milestone of Bolloré Logistics South Korea. Since our establishment in 1994, we have supported various sectors including Healthcare and Aerospace and automotive verticals keeping leadership in retails and perfumes & cosmetics sectors. With the opening of K-HUB, we are confident that we will be able to continue to support our customers in the marketplace by providing quality services and being more environmentally friendly."