Bollore Logistics Delhi welcomes its first commercial electric vehicle in India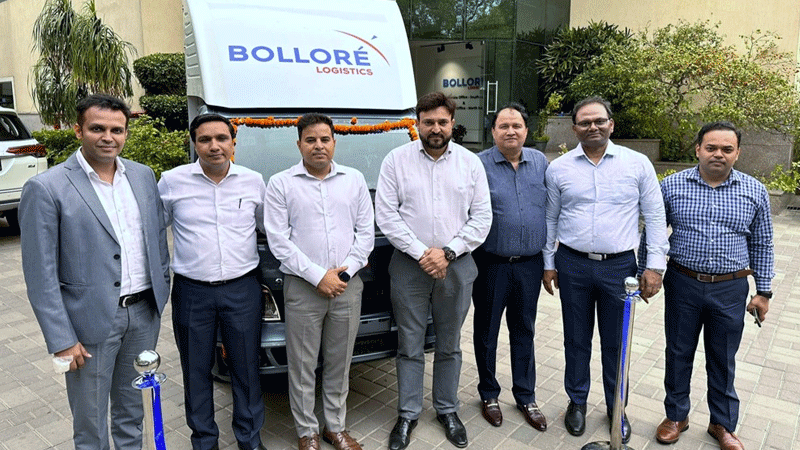 The last mile delivery industry has seen a surge in demand in recent years. With this growth, comes the need for sustainable and efficient delivery solutions.
In pursuit of its objective of offering its customers solutions aimed at reducing global CO2 emissions, the Bolloré Logistics agency in Delhi has taken delivery of its first electric vehicle, which is particularly suitable for last-mile delivery due to its large maneuverability and low carbon footprint.
"Our goal at Bolloré Logistics India is to facilitate the transition to zero carbon emissions for a more sustainable and reliable mode of delivery. By adding electric vehicles to our fleet, we are contributing to a more sustainable future in our transportation business. Going forward, we will make sure to work with all stakeholders in our supply chain to continue rolling out these types of solutions," said Sanjay GOEL, CEO South Asia Region, Bolloré Logistics.
In line with Bolloré Logistics' CSR program, Powering Sustainable Logistics, Bolloré Logistics India will continue to develop sustainable solutions in its domestic market and work with its customers to achieve this.
Vinay Tyagi, Regional Manager North India at Bolloré Logistics India, said: "As a transport and logistics service provider, we understand the importance of keeping our environment clean and healthy. We will continue to develop our sustainability strategy for day-to-day operations."