Berge Bulk & ABS retrofit bulk carrier with methanol power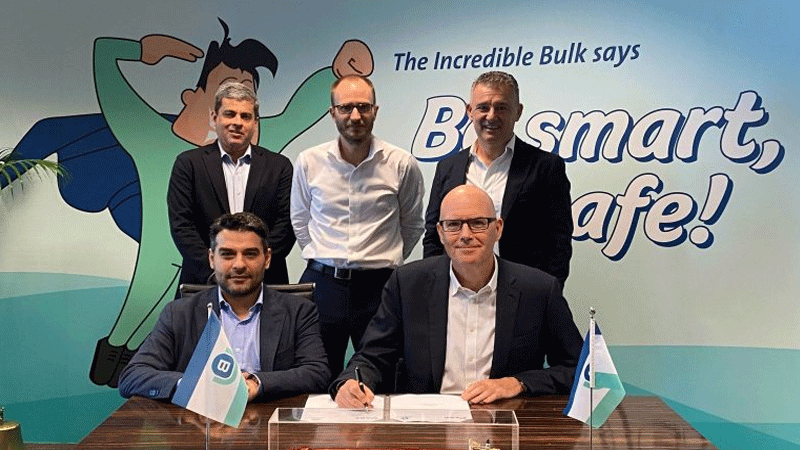 Berge Bulk and ABS have signed a joint project agreement to conduct a detailed feasibility study for the conversion of methanol-fuelled propulsion system and aim to kickstart in Q1 2024.
The two companies will collaborate on a broad range of subjects from availability of methanol fuel and practicalities of bunkering to review of the technical and economic feasibility of the conversion. This project represents a significant step forward in the development of methanol as a marine fuel, and underscores the growing momentum of energy transition in the shipping industry.
One of the key benefits of methanol as a marine fuel is its low emissions profile. Compared to traditional marine fuels, methanol emits significantly lower levels of sulphur oxide (SOx), nitrogen oxide (NOx), and particulate matter. It also offers a path to significantly lower carbon emission compared to traditional fossil fuel through the use of e- or green methanol.
"Berge Bulk is committed to our target of achieving net zero carbon by 2025. We see methanol as one of the solutions towards these ongoing decarbonisation efforts. Existing technologies are available to convert methanol for use in our engines, whilst there are also procedures for bunkering of methanol and its use onboard. As a leader in this industry, we are confident that this collaboration with ABS will accelerate our efforts towards zero carbon in this energy transition journey," said James Marshall, CEO of Berge Bulk.
"Retrofitting alternative fuel capability to the global fleet is going to be critical if we are to achieve our sustainability goals. This JDP is blazing a trail that many other vessels will ultimately have to travel as operators look to manage their decarbonisation trajectories over a vessel's lifespan. Methanol is increasingly being recognised as a compelling alternative pathway for owners and operators. With practical benefits related to ease of storage and handling, tank-to-wake carbon intensity reduction, as well as a pathway to carbon neutrality through green methanol, methanol presents an immediate and promising solution," said Christopher J. Wiernicki, ABS Chairman, President and CEO.