Aventra Group partners with Tambora Systems to create a unique Maritime 5G Solution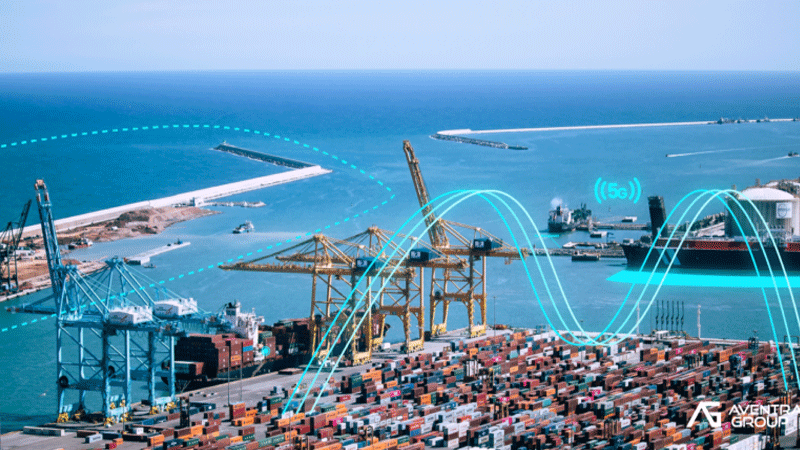 Aventra Group, a maritime IT boutique firm specializing in advanced analytics and data solutions, and Tambora Systems, a provider of innovative cloud-native edge gateway platforms and solutions to Mobile, Fixed Wireless, and Neutral Host service providers worldwide, has announced a strategic partnership to offer enhanced connectivity solutions, including private and shared 5G networks for Ports & Terminals, enabling them to streamline and automate operations and to assist shipping companies in achieving vessel connected maturity through 5G.
This partnership will deliver significant cost reduction for the deployment and operation of 5G Private Networks at Ports & Terminals and will equip shipping companies to increase their vessel network traffic while at any port in the world, all through a centralized & controlled operation.
"The shipping industry is the backbone of today's globalized economy. Improving the industry's operational efficiency through digital transformation can positively impact the lives of people everywhere. Our partnership with Aventra Group will enable the Shipping industry to innovate over a robust foundation of affordable, flexible, and reliable connectivity solutions and services", said Anand Uppili, co-founder and CEO of Tambora Systems.
Juan Jose Gil, CEO & Executive Director of Aventra Digital, said, "This partnership is an enormous step to democratize 5G for the maritime industry. We are proud to be working together with Tambora to create a unique 5G solution for the industry that will speed up terminal automation and vessel transformation. All this will help to accelerate the Maritime Digital Transformation which is ultimately our mission in Aventra."
Maritime 5G solution will dramatically reduce the capital expenditures required for a standalone 5G solution using an Edge-Core and leveraging on existing Telco Infrastructure. The use cases and possibilities with 5G are almost endless, however, the main roadblock today is the cost of implementation which is precisely what Aventra & Tambora are lowering with Maritime 5G.
Aventra's & Tambora's decision to join forces for the Maritime Industry will result in a synergetic effort where many high-tech initiatives will revolve around connectivity and data, and which will make possible for many potential technologies that we know today.