Austrian and Eurowings fly in new formation in Austria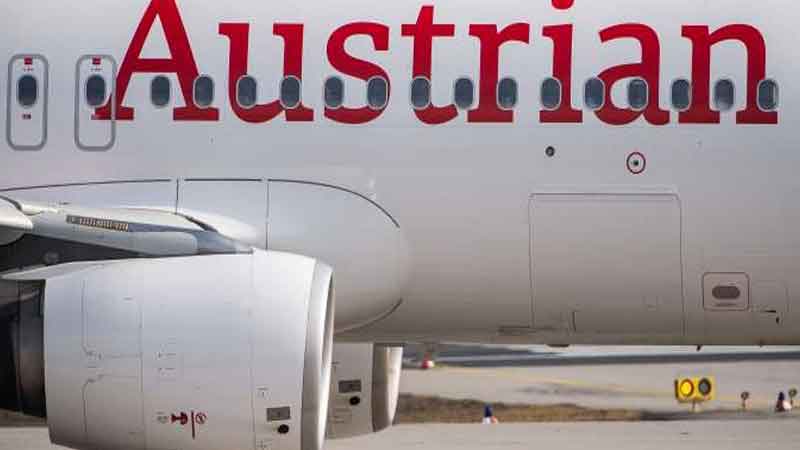 Austrian Airlines and Eurowings are repositioning themselves in Austria and reinforce their cooperation. The common goal is to strengthen the Vienna hub and expand decentralised traffic from the Austrian federal states. Austrian Airlines will be responsible for network planning at the Vienna hub in order to improve the management of transfer traffic. As of 1 January 2020, Eurowings will deploy four aircraft including crews in wet lease for Austrian Airlines.

At the same time, Eurowings will strongly expand its presence at Salzburg Airport and increase the number of Airbus A319 aircraft stationed in the City of Mozart to a total of three. Furthermore, Eurowings will expand its leisure flight program from Innsbruck Airport offering full charter flights to warm-water destinations. Thereby Eurowings is pursuing its strategy of consistently concentrating on decentralized routes i.e. point-to-point flight traffic. Today Eurowings is already number one at four major German airports, namely Düsseldorf, Hamburg, Cologne and Stuttgart.

"We will remain number one in Austria - in five, six or ten years' time", says Andreas Otto, CCO of Austrian Airlines, "Austrian will coordinate the flights from the Vienna hub, while Eurowings will handle the decentralised traffic. We will connect high-demand routes such as Barcelona, Birmingham, Nuremberg, Rome and Zadar more closely to our hub and increase the frequency of flights."
Robert Jahn, Managing Director of Eurowings Europe, speaks of a clear win-win situation: "We are changing our flight formation. Austrian will strengthen the Vienna hub, Eurowings will cover the flanks and consistently focus on the important point-to-point business. Accordingly, we not only want to consolidate the pole position of the Lufthansa Group in Austria but jointly expand it further".

Within the context of the closer collaboration of the two airlines, the following destinations will be offered in the route network of Austrian Airlines as of January 2020: two daily flights will be operated to Barcelona (expansion from twelve to 14 weekly flights). Birmingham will be served up to once daily (increase from four to seven flights per week). Up to two flights will be operated every day to Nuremberg (twelve weekly flights instead of eleven), and frequencies to Rome will rise to three daily flights (21 flights each week instead of twelve). Up to one daily flight will be offered to Zadar (thus raising the number of weekly flights from two to seven). The leisure flight program (of Austrian and Eurowings) of summer 2020 will be published at a later date.

Check-in for all these flights will take place at Austrian Airlines in Terminal 3 at Vienna Airport in the future. The existing scheduled flight connections of Eurowings between Vienna and Düsseldorf, Hamburg, Hannover, Stuttgart and Cologne will remain part of the Eurowings route network and will be operated out of Germany as in the past. These flights will continue to take off from Terminal 1 in Vienna.
For Austrian Airlines, this step provides added impetus to its #DriveTo25 strategy. The ten additional A320 aircraft already announced earlier this year will be complemented by four wet lease aircraft from Eurowings. In January, Austrian Airlines reported that it would phase out its smaller turboprop aircraft by 2021 and increase its medium-haul Airbus fleet from 36 to 46 airplanes. This change in the fleet composition is currently being implemented. The first of the ten A320 aircraft is planned to land in Vienna shortly. The 37th Airbus will take off on behalf of Austrian Airlines starting in December.