APM Terminals Gothenburg to double reefer container capacity and streamline PTI service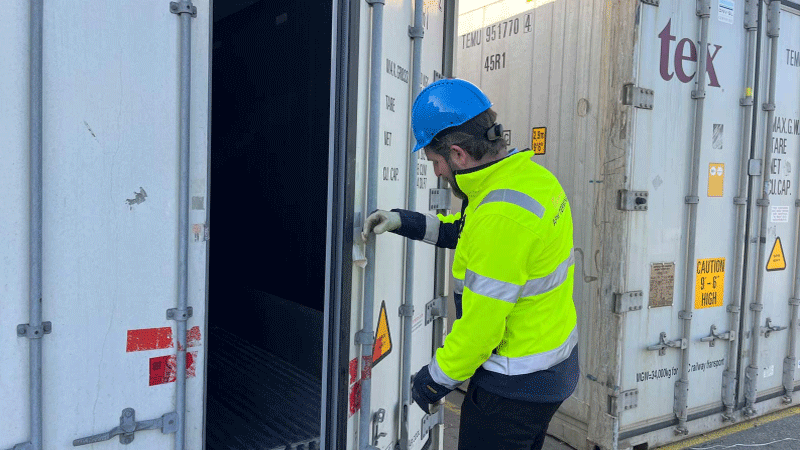 Food, batteries and pharmaceuticals are just some of the goods that need to be transported in temperature-controlled reefer containers. To meet increased demand, APM Terminals Gothenburg will double its reefer connections to more than 200 in the first half of this year. Improvements to the pre-trip inspection (PTI) process will also increase efficiency.

All reefer plugs will be fed with electricity from renewable sources, in line with the entire terminal. Using renewable energy will support the growing base of customers aiming for zero-emission supply chains.

As part of its service for managing temperature-controlled containers arriving at the terminal, APM Terminals' partner company MCR offers PTI. "For the PTI a detailed inspection of a reefer container is carried out. Among other things, the cooling unit is checked to be in full working order and the container is prepped with the right temperature and humidity to meet the requirements of a specific load," says Henrik Krona, Empty Depot Planner at APM Terminals Gothenburg.
Demand for PTI at the terminal has been doubling approximately every two years. To accommodate the higher throughput, the terminal has plans to increase the area available for PTIs.

Further efficiency-enhancing activities are planned at Gothenburg terminal, including upgrades to the layout of the PTI area, an enhanced washing service and improved pre-requisites for the service.
"Our customers appreciate the convenience of having their temperature-controlled containers checked and prepared directly at the terminal site. Demand for PTI is increasing rapidly, and we will expand the area, adapt our handling and improve the PTI process in order to ramp up to meet this increased need," concludes Henrik Krona.