Ant, Alibaba sign blockchain deal with COSCO Shipping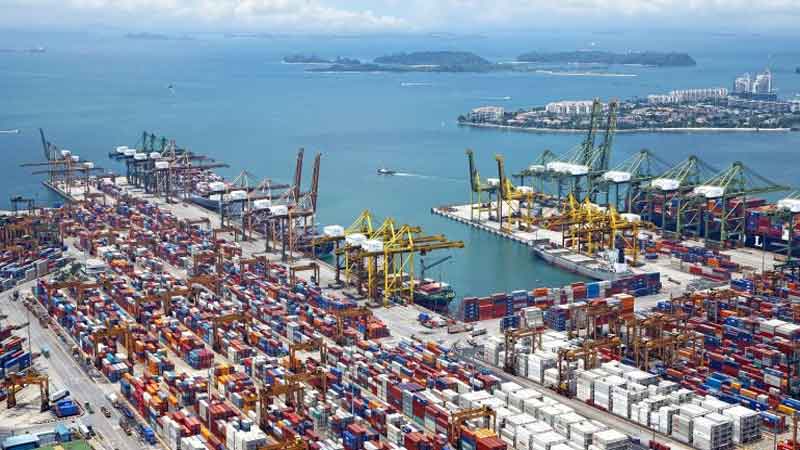 Ant Group and Alibaba Group inked a deal with COSCO Shipping to explore utilizing Ant Blockchain technology for the global shipping industry. COSCO is the third-largest container shipping company in the world and is also a member of GSBN (Global Shipping Business Network).
Ant said the motivation is to discuss the complexity of the shipping process, the various steps included with many participants. Blockchain intends to connect all the organizations from logistics providers and shipping companies to ports and financiers. Ant specifically emphasized supply chain finance, which is the top use case for enterprise blockchain in China.
"Through Ant Group's blockchain technology, we look forward to supporting the digital transformation of the global shipping industry, and working with COSCO SHIPPING to make it easier and more efficient to trade globally," said Eric Jing, Executive Chairman of Ant Group in a statement.
Ant and Alibaba seem to be targeting the shipping sector. At the end of May, the companies inked a similar agreement with China Merchants Port group. Additionally, Alibaba currently joined the IPSCA (International Port Community Systems Association's) blockchain bill of lading initiative. COSCO has also been experimenting with blockchain with the Quingdao Port, which is part of the Shandong Port group. In late June, it declared it processed almost 500 containers, saving 24 hours for each container. The solution includes a paperless pick-up service for import consumers with sea waybills or electronic bills of lading. Aside from the GSBN, the other extensive container shipping network is TradeLens from IBM and Maersk.
Proprietary solution
Ant is interested in pointing out that the Ant Blockchain is a proprietary solution. Amidst Ant and Alibaba, they own the most blockchain patents worldwide. The vast majority of blockchain protocols – the base blockchain layer – are open source, so a proprietary offering is a double-edged sword. On the one hand, the Ant Blockchain alleges a reasonable performance rate of a billion transactions a day, equal to 11,500 transactions per second. On the other hand, as a collaborative solution, there is a suspicion about being locked into the base protocol.(Source: Blockchain Magazine)